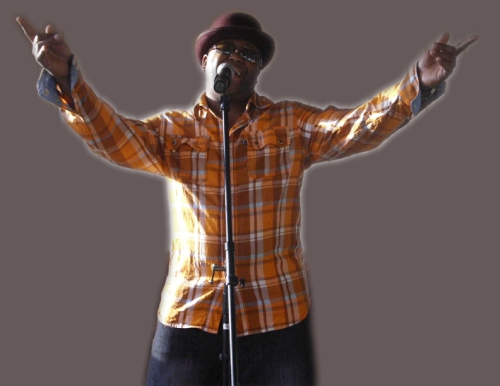 Myu-Zack-Project brings together multiple singers, dancers, and DJ's to give a custom and unique feel to each event.
The Myu-Zack team moves the party with Top-40 dance/pop covers, as well as several original party rockers,,,,
from artists such as;Ceelo, LMFAO, Black Eyed Peas, Akon, Lionel Richie, etc.

Guaranteed to "ROCK THE HOUSE".

Repertoire:
Classic RnB/Soul:
Stevie Wonder--Ribbon In the Sky, I just Called, Overjoyed
Luther Vandross--Super Star, So Amazing, Always and Forever, Never too Much, Here and Now
Al Green--Let's Stay Together, Still In Love
Marvin Gaye--Lets Get It On, Whats Going On
Carl Thomas--Summer Rain, Make it Alright, I Wish
Isley Bros--Between the Sheets
Frankie Beverly n Maze--Before I let Go
Blackstreet--Before I let you Go Away
Prince--Kiss, Adore
Lionel Richie--All night Long
Kool n the Gang--Celebration
Brian McKnight--One Last Cry, Anytime
Boyz 2 Men--End or the Road, Water Runs Dry, On Bended Knees
Sam Cooke--A Change is Gonna Come
Harold Melvin--Wake Up Everybody
Rick James--Super Freak

Current RnB/Soul:
Akon--Don't Matter,
Omarion--Ice Box
Sean Kingston--Beautiful Girl
Usher--OMG, U Remind Me, Love in This Club, Moving Mountains, Confessions, There Goes My Baby
Gyptian--Hold Yuh
D'Angelo--Cruising
Musiq Soulchild--Love, Half Crazy, Teach Me, If you Leave, Buddy, So Beautiful
Tank--Please Dont Go
Mario--Let Me Love You, How do I Breathe
Trey Songz--Cant Help But Wait
Maxwell--Pretty Wings, Lifetime, Ascention
R. Kelly--I Believe I Can Fly, Worlds Greatest, Bump n Grind, I'm a Flirt, Hey Mr DJ, Love Letter
John Legend--Everybody Knows, Ordinary People, PDA, If you're Out There, Green Light
Neyo--With You, Miss Independent, Mad, Because of You, So Sick
Dewle--Find a Way
Justin Timberlake--What Goes Around
Jamie Foxx--Unpredictable, Blame It
Taio Cruz--Sexy Bitch
Anthony Hamilton--Cant Let Go, Coming from Where I'm From
Joe--I Wanna Know
Ryan Leslie--You're not My Girl
Miguel--Sure Thing

Other Styles:
One Republic--Apologize
Eric Clapton--Tears in Heaven, Change the World, Wonderful Tonight
Celo Green--Crazy
Bob Marly--No Woman No Cry,
Kanye West--Heartless, Amazing, Love Lockdown

Christmas:
Have yourself a merry Christmas
Oh Holy Night
Silent Night
The First Noel
White Christmas
This Christmas
Biografie:
My name is Johnathan Saint John Clement; I was born in Louisiana. Raised in California and Lousiana.
I've been all over the world from Korea to Japan, Panama to Puerto Rico. I've been singing since I could remember but only to pass time while I worked.
When I returned to the States in 2005, I began playing the guitar, writing music, and became a member of the New Rhythm String Band as a vocalist.
They helped me get control of my stage fright. Micky, Fred, Bill, Mesha, and Ace made me a professional musician.
My first album, "Life Lessons" was released June 2011 with Astot Production. I've been performing throughout Europe, since 2011. I continue to be an active vocalist and song writer -St. John------ Music is an expression of the heart......

Referenzen:
25 Aug---Singing Mojo Gezel..hallmarkenreuther Brüssler platz 9, Koln
26 Aug---DJ for Carribian party, Brunssum
27 Aug---Singing for BDay party, GK
3 Sep----Singing for Geilenkirchen Wine Fest, Geilenkirchen, GE
10 Sep----DJ for "Dress to Impress" party, Brunssum
17 Sep---Singing at "Soul Spot", Brunssum
23 Sep---DJ Int. Inn, farewell/welcome party
http://www.facebook.com/media/set/?set=a.2116921160376.2113657.1166144814
8 Oct---Schlemmertruff Geilenkirchen
http://www.facebook.com/event.php?eid=206588912735164
27 Oct---Singing at Oktoberfest und Lady´s Night im Markt26
http://www.facebook.com/event.php?eid=123947184371949
29 Oct---DJ Int Inn Halloween Party
http://www.facebook.com/event.php?eid=193226540749308
12 Nov---Singing at "Soul Spot", Brunssum
26 Nov--Singing at Geilenkirchen Nikolausmarkt
3-5 Dec--Bulgaria Tour 1....International Ski Opening in Bansko
31 Dec-2 Jan--Bulgaria Tour 2...Residence - Sofia
25 Mar 2012--Zumbathon charity event